by: Dr. David McIntosh, Ball State University
Pandemic fatigue is definitely part of my reality at this point. I actually was pretty tired of the pandemic way back in November. I know my college-aged children and my high school student are constantly indicating they are bored.  I am thinking how can they be bored?  Doesn't college keep you busy? Doesn't high school keep you busy? So, I think what they are really saying is I am tired of this pandemic and we miss doing things we use to do.  We miss the freedom to do what use to do? We miss the spontaneity of making last-minute decisions (like going to the movies, for example).  Everything we do has to be planned or scheduled.  When is this all going to end so our lives can go back to normal? To be honest, I am right there with them.  I can't wait until I can go to the movies or go to yoga.  Or, even go to the office and work for five days straight and Zoom does not dominate my days anymore. Now that the holidays are behind us and winter has definitely set in…I think the pandemic fatigue is more pronounced than ever. So, how are we going to battle pandemic fatigue?
My approach is one day at a time (sometimes one hour at a time). Talking through it with the kids and listening. Being emphatic with the kids I think is also very important. They need to express that they are bored, they need say it out loud and they need someone to listen. They need us to know they are feeling loss…loss of a typical freshmen year in college, loss of interacting with peers in graduate school, and loss of doing typical things that teenagers do.  They need to know it is okay to be angry and okay to express their anger (in appropriate ways) at a virus they can't see or confront. However, they also need to know it will be okay. They need us to say it and say it often. They need to hear and hear it often too. They need reassurance and more importantly, they need hope. As a parent, I feel uniquely qualified to provide that reassurance and hope, even when I am feeling drained from the pandemic.
To help the kids with pandemic fatigue, we look for ways to make every day special. It does not have to be big it can be something small. The following are a few examples of things we have done:
Rearranged pictures in my daughter's apartment.
Find new places to take walks.
Take my youngest son ice fishing.
Reorganize the workshop and donate my tools to my youngest son so he can start his own workshop someday.
Cook breakfast together.
Take breakfast to our daughter before she leaves for class.
Call our oldest son when he does not expect it…this is actually going well.
Take virtual walks together with our oldest son…he takes a walk on his campus and we walk in our neighborhood while we Facetime each other.
Build wood duck boxes with my youngest son.
Schedule movie night with popcorn and pop.
Order seeds with my daughter…we always plant our garden together.
My wife and daughter schedule a spa day at home.
We all just do our own thing for a day…all families need a little time away from each other.
I think these little things help everyone in the house have a sense of purpose. A purpose beyond work or going to school is important. I know we all have different ways we are coping and addressing pandemic fatigue. I guess the key for us is knowing we are all in this together, Spring will be here soon, and better days are headed our way!
---
About the author: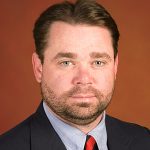 Dr. David McIntosh is a faculty member at Ball State University.